Lena Dunham has put 169 pieces of her own clothing up for sale with the intention of donating the proceeds to Planned Parenthood.
According to The Hollywood Reporter, most of Dunham's collection – available on The RealReal – has already been sold, presumably to barn animals and non-profit groups seeking tents big enough to house entire African families.
Speaking with The New York Times, Dunham stated, "I always thought I was going to hoard all my clothes for my future daughter, and now I understand, especially being a woman with a reproductive illness [presumably, she means her feminism], I may end up with an adopted son, I may end up with a daughter who doesn't identify with her gender."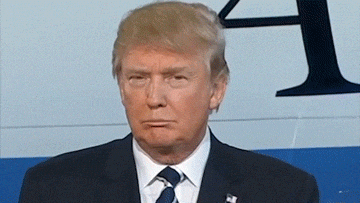 "Probably some people will buy the clothes because they hate me and burn them," Dunham added. "And I bless them too. The money's still going to Planned Parenthood."
As if donating money to an organization that literally murders babies wasn't bad enough, some feel Lena Dunham is being disingenuous about the whole thing.
Amy Otto over at The Federalist suggests it's all a ruse to distract from the fact that "after promoting her shelter dog Lamby for years on Instagram, Dunham quietly returned him."
"Because this would be seen as contradicting her brand," Otto continues, "she embellished her dog's prior history of owners and challenges that conflict directly with reports from the facility where she got him."
To make a long and bullsh*t-filled story short, Lena Dunham claimed Lamby was a victim of abuse and, as a result, was violent and problematic and needed to be returned as a result.
That was all a lie, according to the shelter she received Lamby from.
"So what is a Lena Dunham to do?" Otto writes. "No active political campaign to stalk. No need for a GOTV dance routine, no one calling for one of those celebrity cause videos where the commitment level is so low they never even bother to record it together. So back to constant battle for reproductive justice."
And indeed, here we are. Wondering who in their right mind would pay $75 for a shirt worn by a woman so vile she literally wants white men to go extinct.
Sources:
Page Six
The Federalist
The New York Times
The RealReal
The Hollywood Reporter