The Associated Press (AP) has accused President Donald Trump of inventing a man named Jim.
In an article titled, "Trump in Paris: The curious case of his friend Jim," the outlet states, "the way Trump tells it – Jim is a friend who loves Paris and used to visit every year. Yet when Trump travels to the city Thursday for his first time as president, it's unlikely that Jim will tag along. Jim doesn't go to Paris anymore. Trump says that's because the city has been infiltrated by foreign extremists."
The piece continues, "whether Jim exists is unclear. Trump has never given his last name. The White House has not responded to a request for comment about who Jim is or whether he will be on the trip."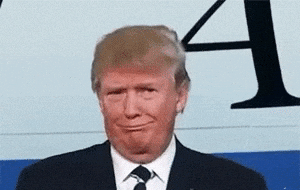 Unsurprisingly, liberals have latched onto the suggestion of Trump having a fake friend named Jim – perhaps as a replacement for their crumbling Trump/Russia conspiracy theory.
Why would anyone be surprised that @realDonaldTrump would have an imaginary friend? "Jim" is probably the only person that he can trust…

— MsLadyfish (@MsLadyfish) July 12, 2017
The man needs to be an inpatient

— Jackie Olson (@Drone832) July 12, 2017
A 5 y/o having an imaginary friend is cute & normal
A 71y/o having an imaginary friend is scary & not at all normalhttps://t.co/jSglearm6o

— Cancel TheClownShow (@CxlTheClownShow) July 12, 2017
Sure. The POTUS probably has an imaginary friend. Nothing to worry about.

— NastyPocahontus (@NefertitiVerita) July 12, 2017
Alzheimer's symptom, seeing people who aren't there. It's like a real time ghost impression of someone from the past. My MIL does this.

— Kim G. (@KMG_VA) July 12, 2017
Maybe DT believes — very, very strongly — that this "friend" really exists. Maybe he has a lot of friends like this.

— John Olson ???????? (@ThorgrimurJohn) July 12, 2017
Almost feel sorry for someone who has to make up imaginary friends…..almost.

— DanaLibrariana (@DanaVLema) July 12, 2017
Oh good: the cherry on top is Trump has an imaginary friend ???? https://t.co/gP5U8lHy3W

— Amy Siskind (@Amy_Siskind) July 12, 2017
Step back one second..the fact that most rational people read this and have serious doubts about the mere existence of "Jim" is astonishing

— TheGrapesOfWisconsin (@TheGrapesOfWisc) July 12, 2017
#Resistance member and known idiot Scott Dworkin has also weighed in, insisting that AP's insinuation that Trump has created an imaginary man named Jim is grounds for removal from office.
Trump has an imaginary friend—25th Amendment was made for Trump—RT if u agree Trump's nuts.#25thAmendmentNOW https://t.co/qQsLJenSDB

— Scott Dworkin (@funder) July 12, 2017
Speaking of hysterical calls for impeachment, two House Democrats made one of their own today, filing an Impeachment Article accusing Trump of obstruction of justice.
As reported previously, one of the Democrats – California's Brad Sherman – stated, "recent disclosures by Donald Trump Jr. indicate that Trump's campaign was eager to receive assistance from Russia. It now seems likely that the President had something to hide when he tried to curtail the investigation of National Security Advisor Michael Flynn and the wider Russian probe. I believe his conversations with, and subsequent firing of, FBI Director James Comey constitute Obstruction of Justice."
Source:
AP